The Jaguar C-X75 Supercar – a hybrid supercar developed with the help of Williams F1 – is said to be close to production testing.
The stunning Jaguar C-X75 Concept Supercar was revealed in 2010 both to celebrate Jaguar's 75th anniversary and to look at the futures possibilities for a resurgant Jaguar.
Powered by four electric motors and a pair of micro-gas turbines, Jaguar said it had 780bhp at its disposal, could get to 62mph in 3.4 seconds, top out at over 200mph and run for 68 miles (in theory) on its batteries. Stunning.
But the desire at Jaguar to be cutting-edge meant that the micro-turbines envisaged just didn't exist in the real world, at least in a form that would be useable on the road. But that hasn't stopped Jaguar pushing ahead with the C-X75, and we reported back in May last year that Jaguar had decided to push ahead with a production version of the C-X75, albeit with a slightly different hybrid setup.
The production hybrid setup for the C-X75 see Jaguar ditch two of the four electric motors and the gas turbines and instead use a new engine developed in conjunction with Williams F1, a 1.6 litre said to be good for 500bhp plus the electric motor which should give the production C-X75 the sort of performance the concept was predicted to have.
Now Car & Driver are reporting Jaguar sources saying the C-X75 is ready to roll and they will start road testing in the next few months with the production car ready to reveal late in 2013.
We probably need to send a Cars UK snapper to camp outside Gaydon with a camera.
Jaguar C-X75 Concept Photo Gallery
(42 photos – click any thumbnail for full gallery)
Jaguar C-X75 Video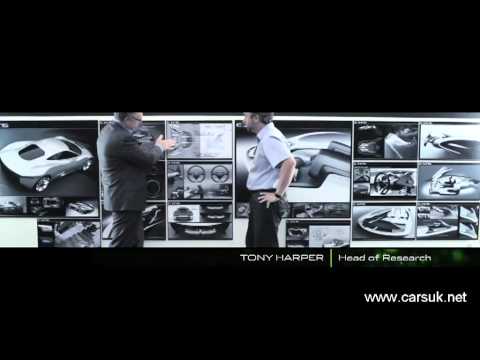 Source: Car & Driver