We already know the new Jaguar F-Type will get a supercharged V6 and now it seems it will also get a supercharged V8 option.
There's a lot resting on the new Jaguar F-Type for JLR. The first two-seat Jaguar for half a century and the first Jaguar designed and built entirely under Tata's ownership.
We already know that Jaguar are planning – at some point – to endow the F-Type with a hybrid powerplant (although it's not a priority) and that the F-Type will also get the new 3.0 litre V6 S/C with 375bhp and 332lb/ft of torque.
And now it seems that Jaguar are preparing a proper halo F-Type – according to Inside Line – with news that the 5.0 litre V8 supercharged lump, already used to great effect in the XFR, XJ Supersport and XKR, is to find its way under the bonnet of the F-Type.
It's not entirely clear just how many horses Jaguar will give the S/C V8 in the F-Type, but anything from the 510bhp in the XJ SS and XFR to 550bhp in the XKR-S – and more –  is possible. Which should make the F-Type properly quick.
The F-Type with the new 3.0 litre S/C V6 should offer sub-5 second 0-60 mph performance, so even if Jaguar fit the V8 S/C to the F-Type with 'only' 510bhp we should see an F-Type with sub-4 second performance. That's better than a 911 S and a lot better than any Cayman.
Let's hope it's true.
Jaguar F-Type Roadster Photos
Jaguar F-Type Video with Martin Brundle & Mike Cross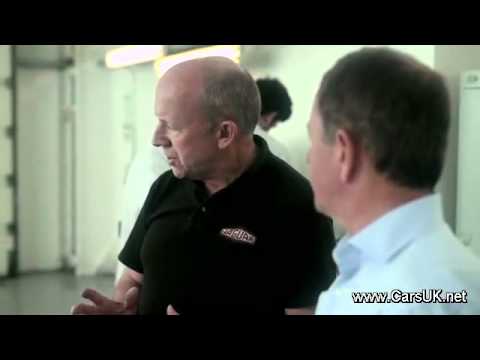 Source: Inside Line