Nissan has revealed a two-seat electric city car – the Nissan Land Glider – which leans on corners. It will show at Tokyo later this month.
It's starting to look as if car makers are waking up to the reality that electric cars are only really suited to city environments. In those surroundings they can work really well as simple, small methods of individual transport. And they really are emission free at the point of use – a big plus in polluted cities.
We had Toyota's Jetson-inspired pocket-sized city EV – the Toyota FT-EV II – revealed yesterday and today we get something even smaller from Nissan – the Nissan Land Glider.
The Nissan Land Glider is a very narrow and compact two-seat urban electric car. It's narrow size makes it perfect for parking and its fly-by-wire dual joystick controllers will make anyone much under 50 feel very at home. The Land Glider also leans in to corners like a motorbike making it very manoeuvrable.
We can see cars like this really taking off in cities. Not as privately owned cars, but part of a 'Pay & Drive' scheme where you sign up and credit funds, receive a membership card which you can swipe in the door of the Land Glider and off you go. It would probably be cheaper than a black cab and a bit of a laugh. Imagine taking all the cars, cabs and the buses off London's roads and having everyone jump in to a Land Glider. The city would be transformed.
I know, a fanciful and Utopian idea. It will never happen on that sort of scale, but it's good to see car makers producing realistic electric cars fit for purpose, instead of trying to fool us in to thinking the electric cars can replace the internal combustion engine across the board.
And you've got to feel for Clive Sinclair. This is just a grown-up C5 with the benefits of modern technology. If only he'd waited 25 or 30 years he could have been on to a winner.
Nissan Land Glider Concept Video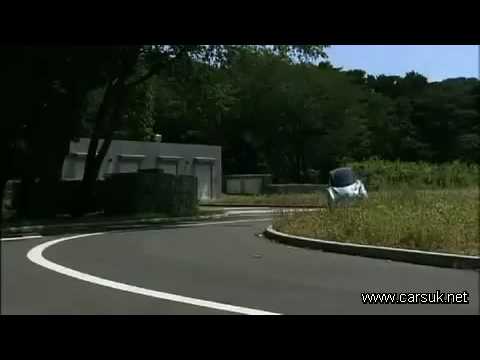 Nissan Land Glider Photo Gallery