Red Bull and David Coulthard are Stateside and made a trip to the under-construction Circuit of the Americas, where they took the Red Bull F1 car for a spin.
Surely, I hear you say, the Americans haven't managed to finish off the Circuit of the Americas in Austin, Texas, already, have they? And you'd be quite right – they're at groundworks stage.
So how can DC pilot the Red Bull F1 car round a circuit of earth? Easy, you dial in the Monaco settings and fit a set of off-road tyres. Well, not quite, but something along those lines.
Red Bull, who are not averse to a bit of show-boating in public, are on a 'Goodwill' trip to the States – and particularly Austin, Texas, which will host the American F1 Grand Prix – and that means doing what Red Bull do on these occasions - flying the F1 car around real roads and giving locals something to talk about.
DC managed to drive the Red Bull round the streets of Austin – doubtless with many thanks to a compliant local Police Department – but it didn't stop there.
DC also took the Red Bull for a jaunt round a Texas cattle ranch and for a trip around what currently passes for the new Circuit of the Americas. Except it's currently nothing more than a dirt track cut in to mounds of moved earth.
Which is not a sight you see every day.
Red Bull F1 & David Coulthard Demonstration Austin, Texas, Photo Gallery
(17 photos – click any thumbnail for full gallery)
Red Bull F1 & David Coulthard Demonstration Austin, Texas, Videos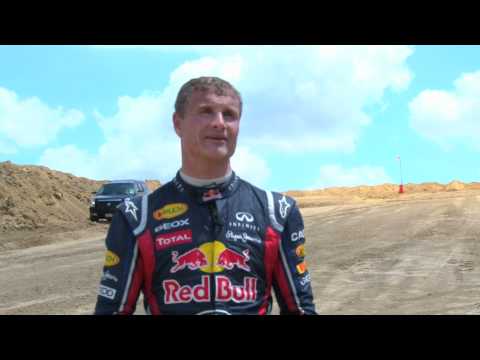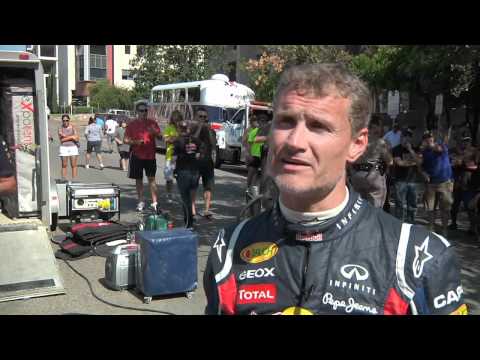 Source: Autoblog